Happy Joe's Pizza & Ice Cream is getting the new year off to a spicy start with its new Jalapeño Popper Pizza. This Jalapeño Popper Pizza brings together the perfect combination of creamy, spicy, and savory flavors. Its cream cheese base is infused with real jalapeño juice, and topped with crunchy potatoes.
It's the perfect blend of 100% real cheeses, bacon, and jalapeños, creating a tantalizing flavor experience. You can enjoy a special pizza for a limited time at select Happy Joe's locations, starting at a budget-friendly price of $23 for a large one. Guests can also look forward to celebrating National Pie Day on January 23.
It is the perfect day for sweet pizza. Here, they can choose from a variety of small dessert pizzas, like Apple, Cinnamon, Cherry, or Blueberry, for just $5.99 through February 28. Tom Sacco, President, CEO, and Chief Happiness Officer of Happy Joe's, expressed his enthusiasm for the new Happy Joe's Jalapeno Popper Pizza.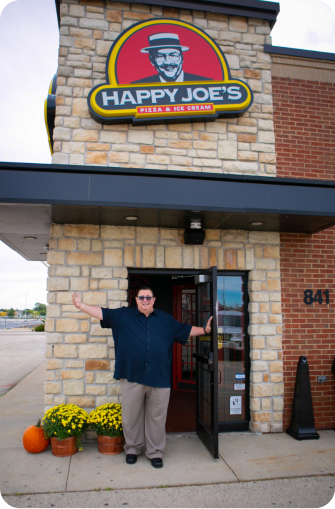 This, he believes, will bring a smile to all their guests as they ring in the new year. He stated that this new pizza is sure to be a hit with its expertise in creating great-tasting and innovative food and one of America's most popular appetizers. Happy Joe's is making pizzas and ice cream unforgettable in every town and city they serve. 
Happy Joe's Pizza and Ice Cream has been a Midwest favorite. This, since its founding in 1972 by Joe Whitty in Davenport, Iowa. With locations in three states and expanding, there's no doubt that Happy Joe's knows how to serve delicious pizza and ice cream with family fun.